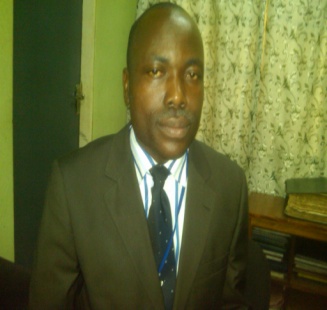 Name: K. Lawal
Academic Qualification: NCE.B.A. in view
Status: Higher Executive Officer
Office: 14 Student Affairs Division
Contact : +234-8055067508
+234-7044650624
E-mail: [email protected]
Mr. K. Lawal is the Lodgings Officer. He graduated with Distinctions from St. Andrews College of Education now Emmanuel Alayande College of Education. He is computer literate with a Bachelor Degree in view in Philosophy and Public Affairs. Furthermore, he has gone through some foundation courses in Conflict Handling Styles and Management Techniques as well as courses in Peace Practice by Institute of Democracy, South Africa (IDASA).
He had a brief stint with the Teaching Service Commission before moving to the Private Sector. He joined the Service of the University in October, 1996. He assumed duty in the Registry and was posted to Institute of African Studies. He later worked in the Academic Staff Unit in Establishments Division before being posted to Student Affairs Division where he works till date.
He has attended many workshops on matters germane to welfare of students.