The Department of Communication and Language Arts played host to four Chinese scholars from the Communication University of China (CUC) on 2 July, 2015.

The Chinese team was led by Professor Zhang Yanqiu, Director, Africa Communication Research Centre Communication University of China (CUC). Others in the team were Prof Chai Jianping, Dr. Long Xiaonong and Dr Luo Xue.

The team was received by the Ag Head of Department, Dr Ayo Ojebode, and went into a meeting attended by the teaching staff of the Department, including Emerita Professor Abiola Odejide. Also in attendance were a few doctoral students and an undergraduate student.

Prof Yanqiu said, "The purpose of this visit is to seek partnership with Ibadan whose fame and reputation is known all over the world".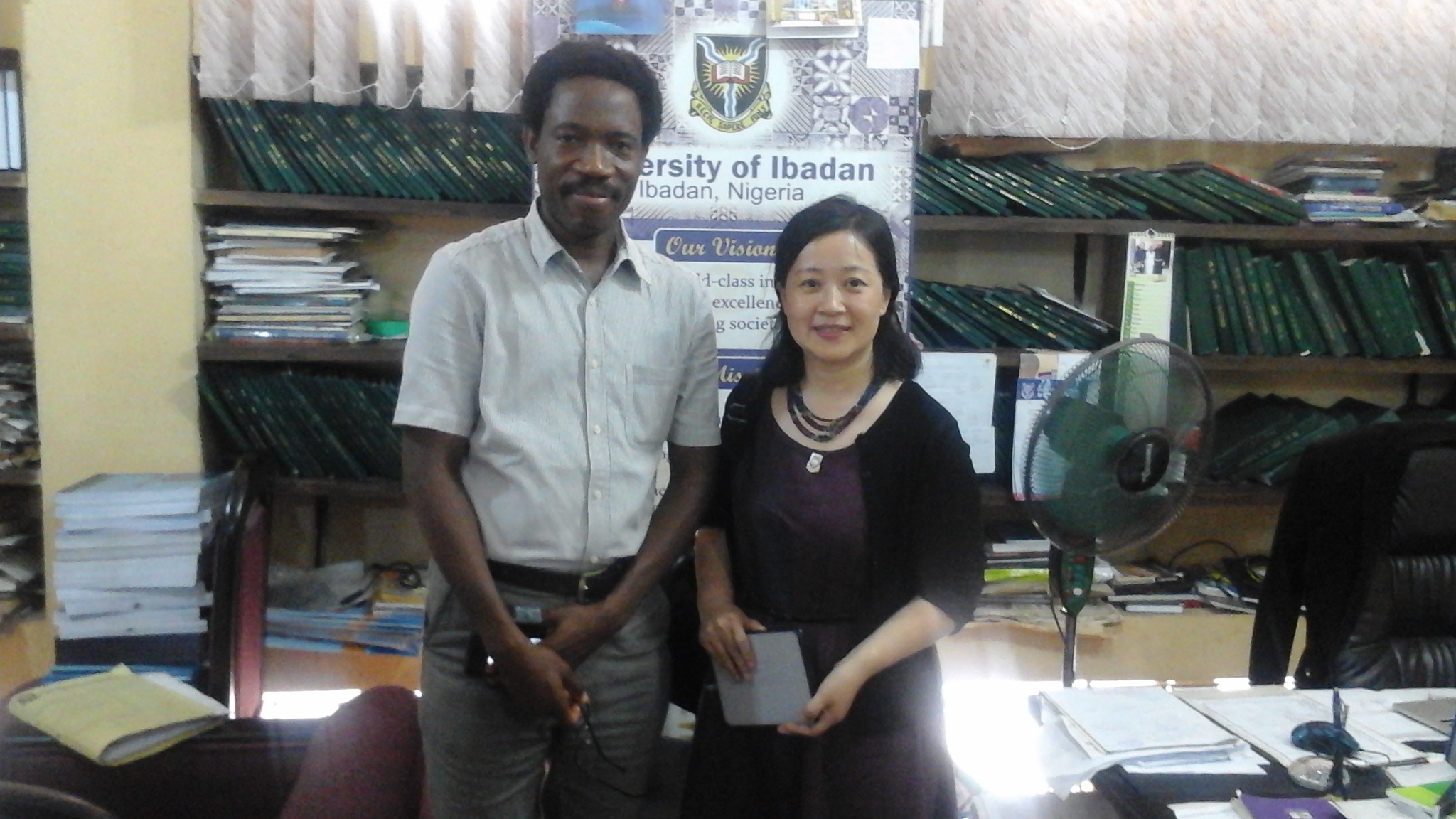 She also presented the wide array of research and scholarship opportunities available at the CUC.

Responding on behalf of the Department, Dr Ojebode gave an overview of the research, scholarship and collaboration feats of the University of Ibadan, and especially of the Department of Communication and Language Arts. He assured the CUC team of the Department's readiness and ample competence to collaborate with them.

According to him, "from both China and Nigeria, the business communities and the governments are partnering. It is high time the academic communities did the same". He emphasised the need to ensure that both teams and nations mutually benefit from the collaboration.

In the discussion that followed, the two teams made concrete resolutions about collaborative research projects, collaborative Ph.D programmes, and postgraduate student exchange programmes. They also noted the possibility of post-docs. Both Professor Yanqiu and Dr Ojebode would work out the specifics of these.

The meeting ended with exchange of branded gifts and a visit to the University of Ibadan zoological gardens.
Click to Share