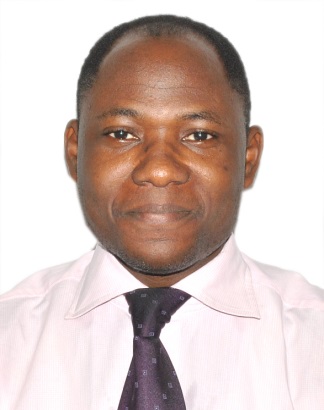 M . T . Oni (Students' Records Officer)
The Students' Records Section is a unit under the Academic Division of the Registry. It is one of the oldest units in the Registry. Its functions are as follows:
Creation/preservation of students' personal files (records).
Issuance of University's official academic transcripts to students and graduates.
Verification of information on students and alumni to local and international organizations, agencies and institutions.
PROCEDURE FOR COLLECTION OF TRANSCRIPT (Undergraduate)
The procedure for transcript collection differs especially when it involves fresh cases or those who wish to do so for the first time.
Those who have collected previously only need to complete the request form and make the required payment at the Cash Office and thereafter submit the receipt of payment to the Students' Records Office to enable the office to process their transcripts.
However, first timers need to observe the following protocols:
Fresh applicants are to collect a request letter from Students' Records Office to their Departments to secure release of their results which must be dispatched by a staff of that Department;
They are to obtain clearance from the Student Affairs Division and Admissions Office;

This requirement is applicable to graduated Students from year 2000 to date;

Applicants are advised to report back after a week to complete a request form for transcript processing when the departmental result must have been forwarded to Students' Records Office;
The clearance from both the Admissions Office and Student Affairs are received from the applicant and put in the student's file with the departmental result;
Applicants are then issued Authority to Pay directly to the Cash Office;
Applicants are to return the original receipts of payment to Students' Records Office for work to commence on their transcript;
Applicants are to submit photocopies of statement of result and/or certificate to the Students' Records Office;
Transcripts are ready within a period of 72 hours from date of payment;
Issuance and collection is made possible in person by applicant or through a letter of authority from the applicant.

For enquiries, please contact: [email protected]. 08055114874 or 08038764972